Samsung's new smartphones increase their autonomy and photography
Samsung presented its new high-end smartphones. The Galaxy S23 will rely on autonomy and now a 200-megapixel photo sensor.
This is a mini event for Samsung that could have a big impact for users. During the Galaxy Unpacked conference in San Francisco on Wednesday, the South Korean manufacturer introduced its new high-end smartphones: Galaxy S23, S23+ and S23 Ultra.
As in recent years, Samsung is ditching the three standard carriers to expand its price range from €1,000 to €1,830. In the end, a device that changes little in substance and form, but improves its achievements.
More discreet but more effective photography
The 2023 vintage isn't Samsung's most revolutionary model. In terms of design, the brand remains on uniform and minimalist lines. There are three sizes of AMOLED screens for smartphones with a central bump for the camera:
– 6.1 inches for Galaxy S23,
– 6.6 inches for Galaxy S23+
– 6.8 inches for Galaxy S23 Ultra.
The difference will be played in the refresh rate of the image, which is 120 Hz for the three devices, but will adapt from 1 to 120 Hz depending on the performance of the S23 Ultra, and between 48 and 120 Hz for its two assistants. Something that calms the eyes by making the scrolling of the screen more fluid, and at the same time a battery with a use that is adapted to the needs and minimized when necessary.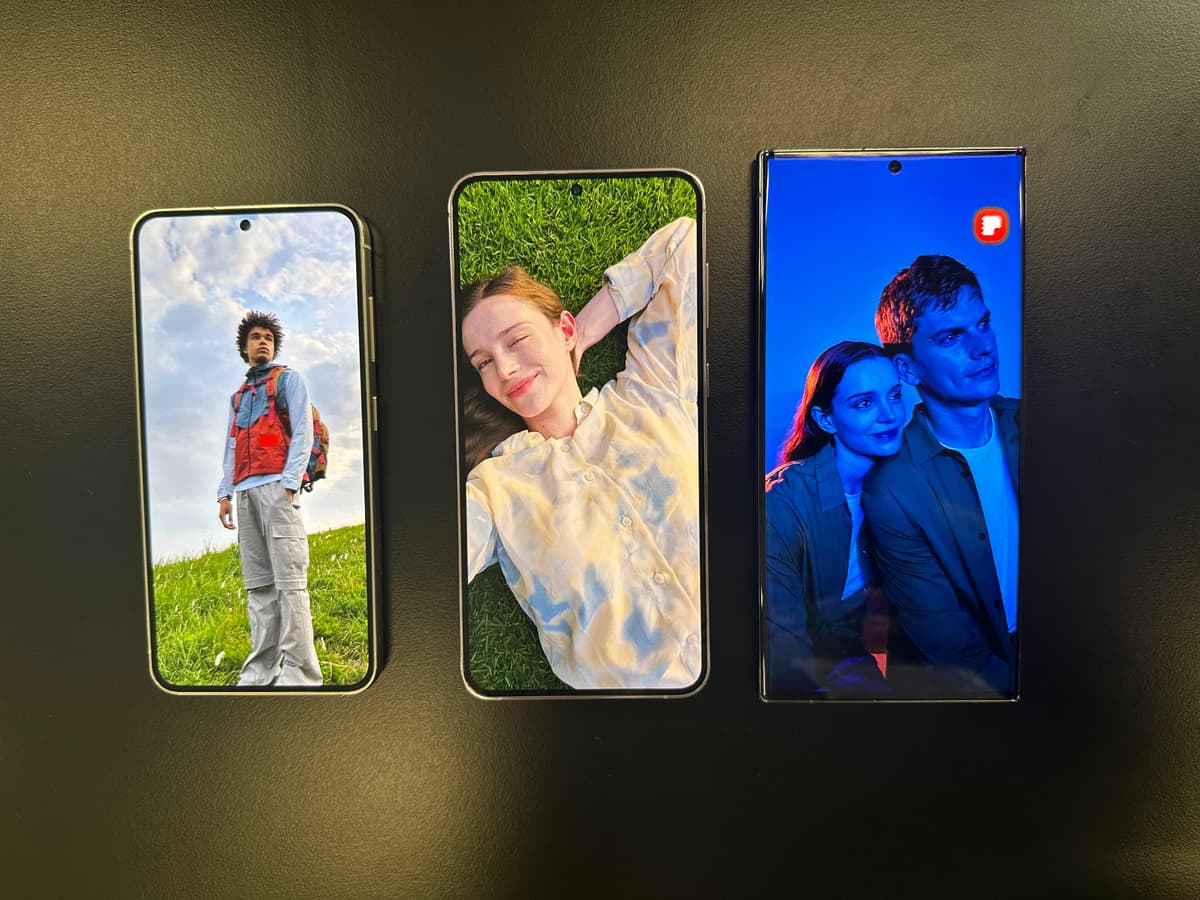 Another visual change comes from the photo block. Exit the domino-style corner module to cover the sensors Galaxy S22s. They are now "in the open", placed directly on the back cover. A sleeker and almost more discreet design, but it will also make the smartphone a little flatter on the back.
Focusing mainly on photos and videos, the Galaxy S23 and S23+ have three optics on the back: a 50 Mpx main sensor, a 12 Mpx ultra-wide angle and a 10 Mpx telephoto lens with an optical stabilizer (3x zoom). They are accompanied by advanced Dual Pixel autofocus. On the front, the selfie camera has also been upgraded with a 12 MP sensor.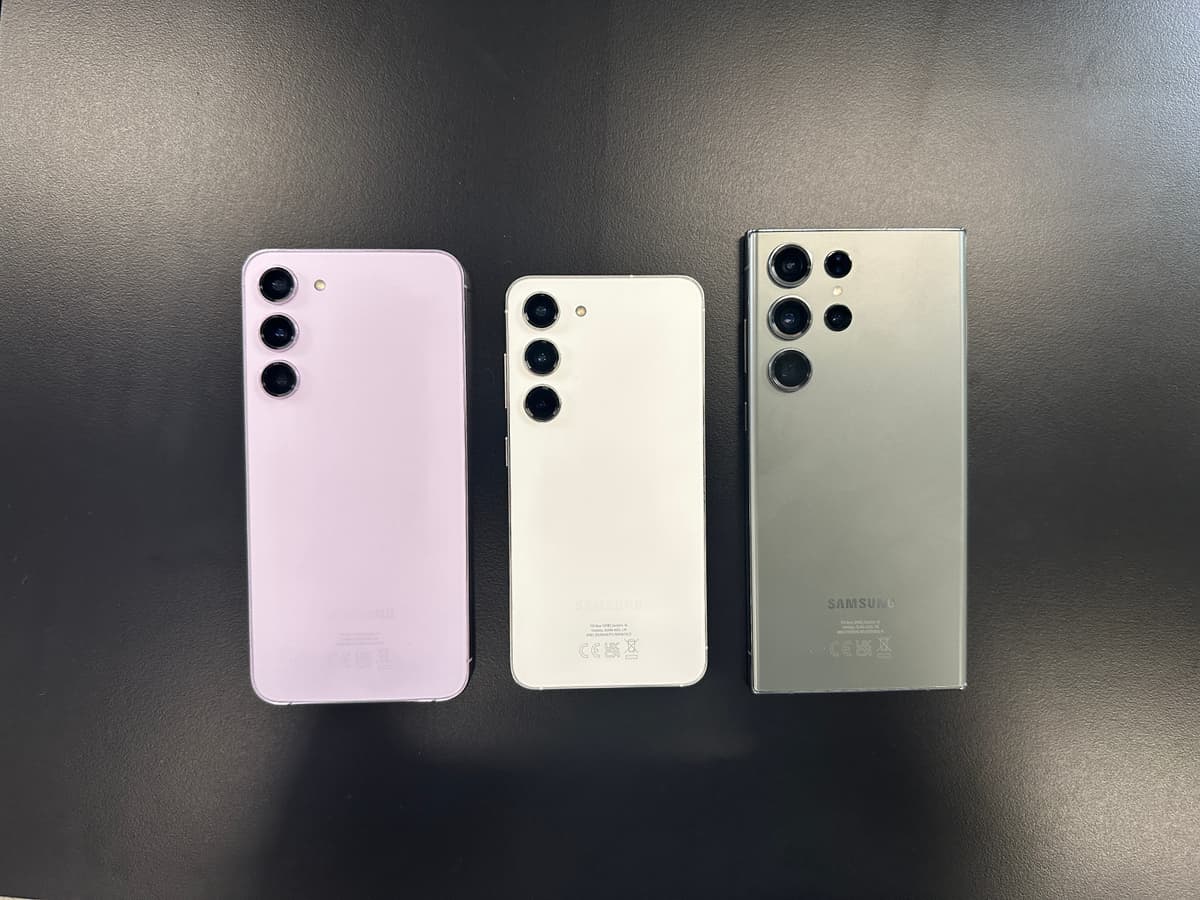 As the name suggests, the Galaxy S23 Ultra also wants to see more in photos. This is the first Samsung device to rely on a 200MP primary sensor. This will have the effect of delivering more detailed, colorful and bright, yet heavier photos. A useful option for those who want to print their photos, but very useless when it comes to sharing on Instagram.
However, if you don't want to fill up the phone's storage space, it's possible to switch back to 50 Mpx or 12 Mpx (default). The device also features the same 12MP ultra-wide angle and 10MP (3x) telephoto lens found on the Galaxy S23/S23+. But to go even further, it also benefits from a second telephoto lens with x10 optical zoom.
Because Samsung once again wants to show its talents in photo and video (8K can be shot at 30 frames per second). The South Korean has therefore upgraded its devices not only with better sensors, but also with software that promises to improve low-light photography in selfie or portrait mode.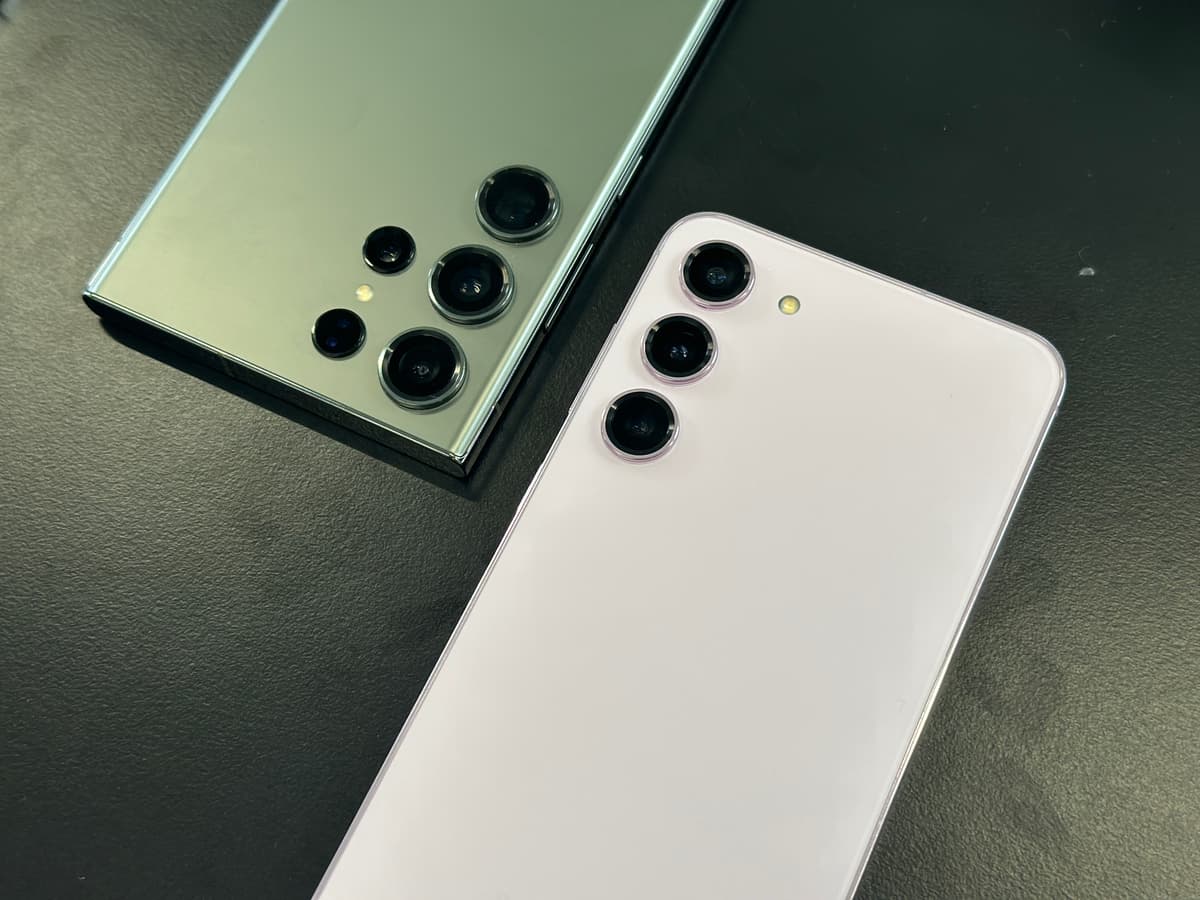 Samsung ditched its own in-house processor
The Galaxy S23 series is aided in this by a major innovation: its arrival Snapdragon 8 Gen 2 processor, the most powerful developed by Qualcomm, now comes to equip all premium Samsung devices instead of Exynos house. A first since the Galaxy S6 (2015). Since then, only smartphones sold in the US have been equipped with the processor Snapdragon while the rest of the world was satisfied with the Exynos chip, whose main problem was autonomy.
This option will allow Samsung to improve the capabilities of its cameras and optimize the overall performance of the Galaxy S23. But it will also have a positive impact on autonomy, with a better ability to manage excess energy demand. And Samsung is adding bigger batteries for its devices to ensure more than a day of operation. Please note that neither the charger nor the headphones are provided anymore.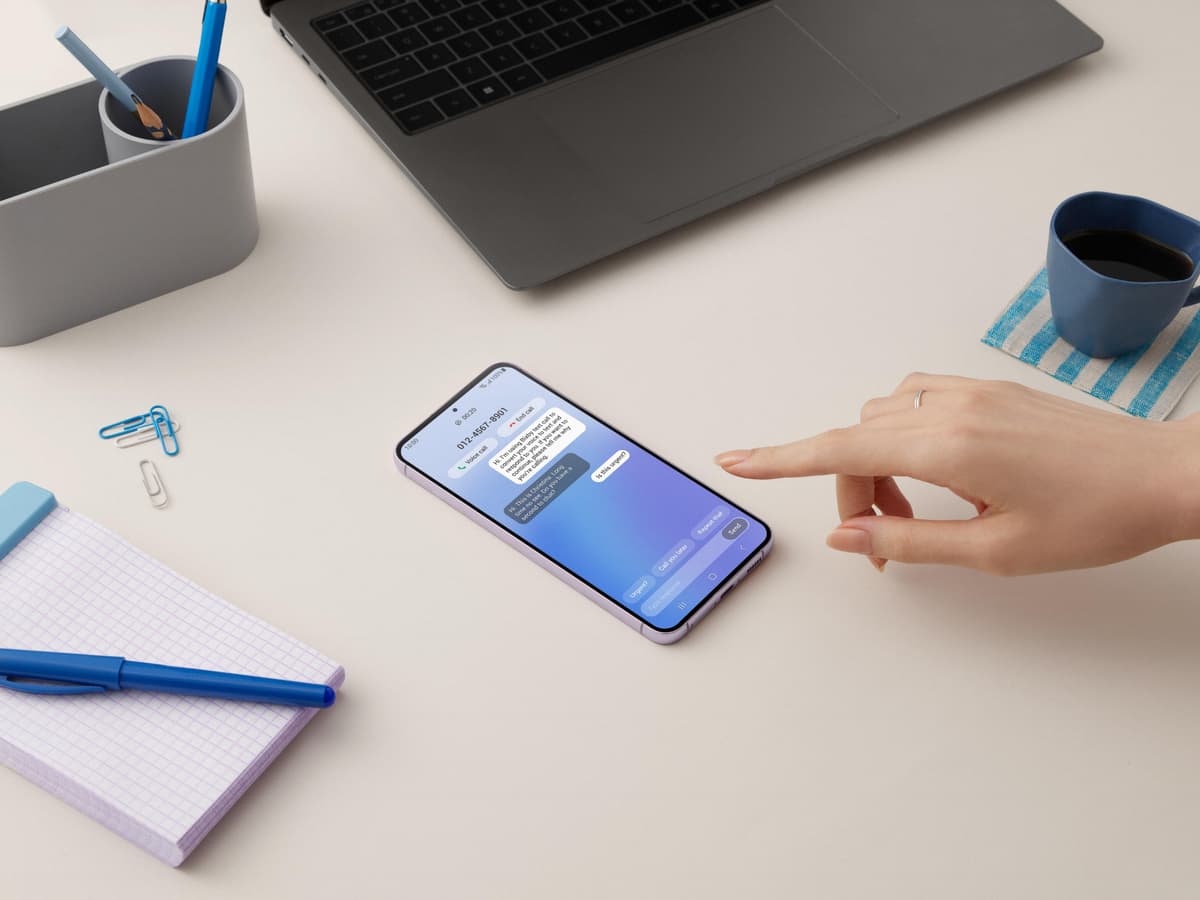 The Galaxy S23 Ultra also stands out visually from its companions. It shows less harsh lines with rounded edges that are more reminiscent of the old Galaxy Note. There's also an S-Pen stylus that slides into the bottom slot and lets you take notes, draw, circle in a very reactive manner.
The Samsung Galaxy S23 is IP68 certified for resistance to dust and water immersion (up to 1.5m under fresh water for a maximum of 30 minutes). They also benefit from 6E Wi-Fi connectivity in addition to 5G.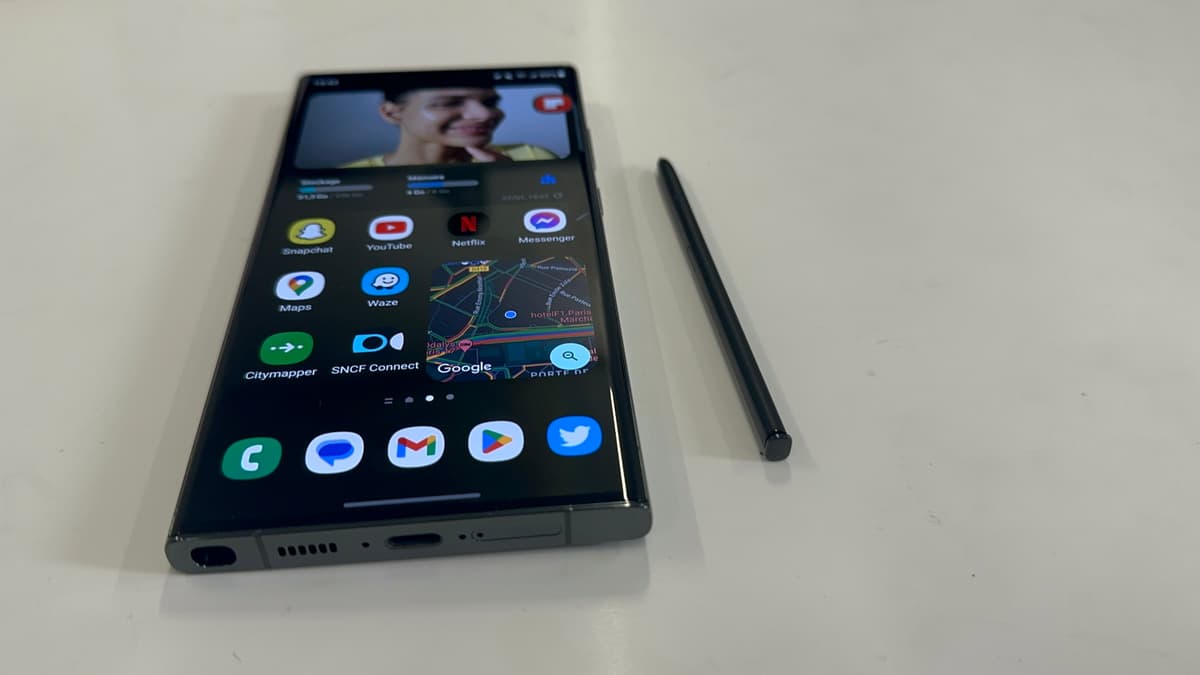 Samsung Galaxy S23 prices, colors and availability
The Samsung Galaxy S23 will be available in two configurations at a price of 959 euros for 128 GB and 1019 euros for 256 GB.
The Galaxy S23+ is offered with 256 GB (€1,219) or 512 GB of storage (€1,339).
The Galaxy S23 Ultra is available in three configurations: 256 GB or 512 GB of storage for 1,419 or 1,599 euros, respectively. The most advanced version has 1 TB of storage for 1,839 euros.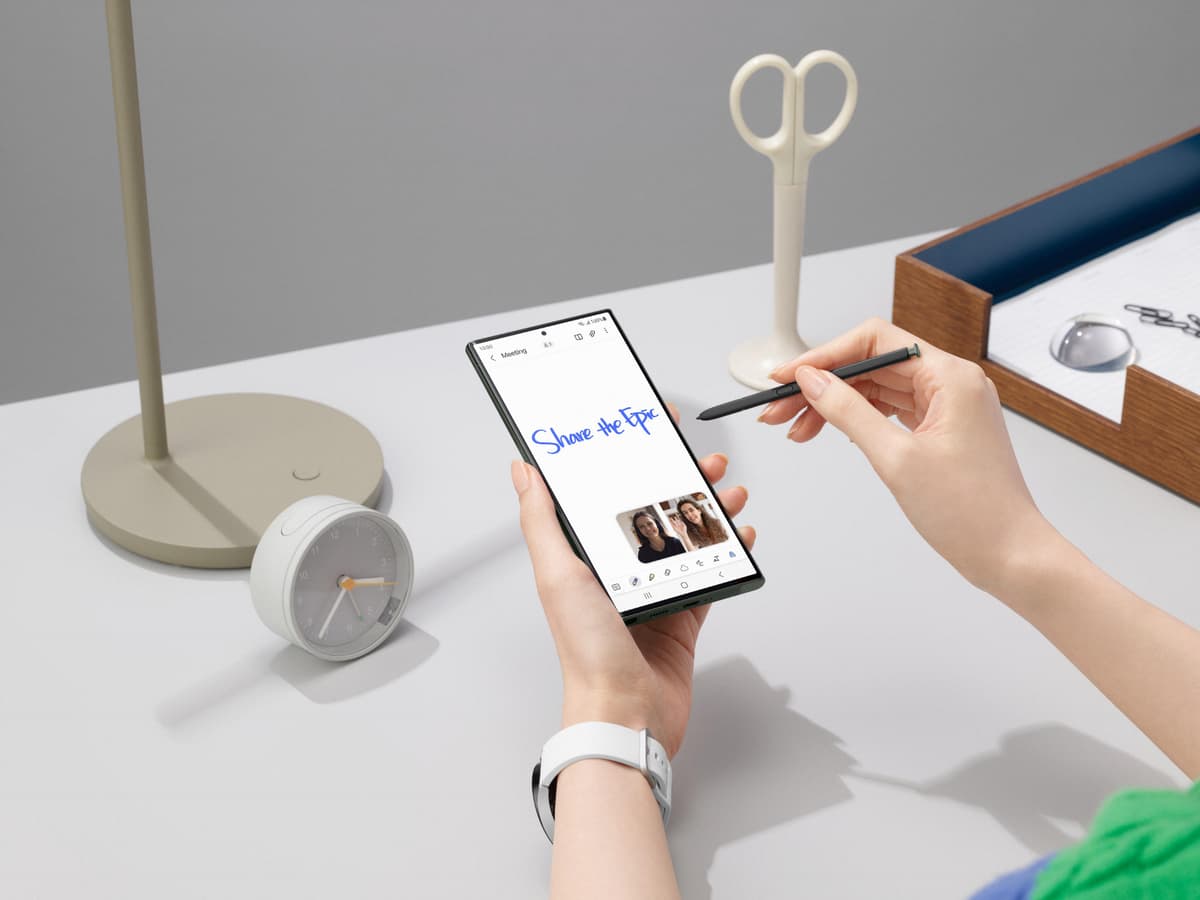 All smartphones will be officially launched on February 17, 2023. They are available in black, cream, green and lavender colors. Exclusive colors will be on sale at Samsung Shop online: graphite and lime (yellow) Galaxy S23 and S23+ will also benefit from red and sky blue color variations for the S23 Ultra. Pre-orders start on February 1st.