How can digital improve your productivity?
New technologies help many changes in business. That's why most so-called "key account" companies are constantly making digital adjustments to improve productivity. They cannot remain indifferent as new competitors use digital technology as a formidable weapon for efficiency and fair spending. Discover how important digital is to improving a company's productivity.
Benefits of using digital technology in a professional context
The digitalization of business processes gives your teams in the business quick access to the data they've created. This applies to those coming from other employees. Restrictions can also be made to limit the opening of some sensitive files. Thus, certain employees in each department can be authorized to view and modify certain content. Advanced configuration further strengthens company security and makes it easier to monitor each employee's journey through the system.
It depends digital technology has been adopted it becomes easier to work in your organization. Employees on the go can access the company's platform using their personal accounts. This level of digitization optimizes remote work opportunities and facilitates your expansion steps in other cities and internationally. The data of your different branches can be centralized in one secure location (on-premises or cloud server).
Paper usage in business is significant depending on the activity, which is a small part of the budget. If you prefer a digital infrastructure in your structure, you will surely reduce your paper consumption. Printing is no longer necessary as digital documents can be shared among colleagues. the choice of digital technologies helps to save costs.
_
How can technology be used to increase productivity?
The organization of work is increasingly affected by technological innovations, which prompts companies to make cyclical adjustments. Removing unnecessary tasks is essential to productivity, and automating them can save your team time. For example, if you decide to switch to electronic invoicing, you will upgrade it productivity of the finance department and accountant.
Some software integrates with existing ERP and incorporates AI-enhanced features to transform the daily lives of its employees. Sometimes, using a digital solution to solve collective performance issues at work can create limitations. This is what happens when the state gives its instructions and demands. After that, you are responsible for choosing the business tools that allow you to achieve results that match the indicators of the reforms.
Availability of real-time information prevents unnecessary travel. could you using intranet communication tools increase intimacy between team members and different departments. Consequently, the coordination of activities becomes more complicated. Good understanding and harmony motivate employees to do their best to contribute to the development of the company.
Tips for implementing new technologies in your business
At some point you will have to choose between them continue with digital tools hinder your productivity and try new apps. Contact business-oriented solutions providers in this crucial step. They will give you feedback on the possibilities of implementation according to your sector of activity and work routine.
It is advisable to communicate internally about the goals of the project in advance. Discussions should be held within each department to gather the views of each employee on the digital migration project. Keep in mind that if the comments of your employees are ignored before the final decision is made, the investment may be wasted. It is then preferable to confirm and respect the progress of its implementation new digital solutions offered by suppliers.
If the intended digital developments are to be carried out by a service provider, the training of staff to manage them will be faster. You have to be patient, because in this process not always everything goes as planned. In order not to create an imbalance in production, initiation should be planned as a priority for sensitive positions. In some cases, you may need to consider the compatibility limitations of computer systems or hardware on a larger scale.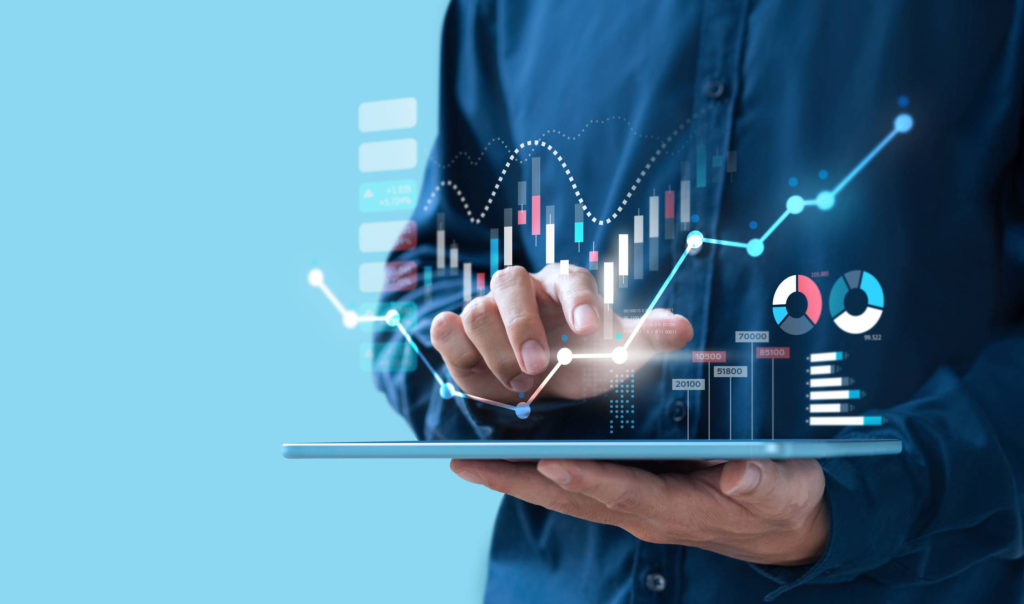 The importance of staying abreast of the latest digital trends
Digital technologies are changing rapidly through innovation. New solutions can then have a significant impact on your productivity and therefore your productivity. Even if you have some consistency in your market share, digital innovation can put you at a disadvantage. Sometimes the differences between several players competing for the same market are based on this detail. If your competitors use it new digital technologies they can improve synergy between their company's departments by adapting them to their activities. The direct result is the reduction of the execution time of the task and the saving of time in production.
On the other hand, if the digital infrastructure deployed at your level is old and not subject to timely updates, it becomes obsolete. In that case, it may hinder the development of your global performance management policy. That's why you should be interested in the news in Tech to stay informed latest digital trends. For example, you can go to business technology exhibitions. Business leaders, developers of digital solutions and investors meet during these big meetings.
This is the perfect place to learn about new tools to integrate into your existing solutions. On the site, you can be invited to test innovative applications that can revolutionize your production method. After numerous discoveries of solutions, take the contact details of suppliers for further discussions. A feasibility audit will show whether your existing digital resources need to be fixed or replaced. During a professional engagement, you can learn more about other companies' digital transformation strategies. The way they use it everyday digital solutions can inspire you to make improvements to your processes.