Instagram and TikTok are launching features to reduce screen time before bed
Scrolling on TikTok or Instagram before going to sleep has become a habit for many users and causes many sleep problems. Platforms themselves offer new options to combat this scourge.
A publicity stunt or a real tool to respond to a public health problem? Instagram and TikTok are launching new features to reduce screen consumption before bed. So they try to respond to the spiral created by the apps themselves: passive scrolling before falling asleep. Only good habits and self-discipline can help reduce this bad habit.
So, from January 6, TikTok try the new feature to set alerts to remind you when it's time to put down your phone and turn off app notifications. For now, the feature is only being tested with certain users around the world. After choosing a bedtime, the app will remind you to close the app and pause notifications for seven hours.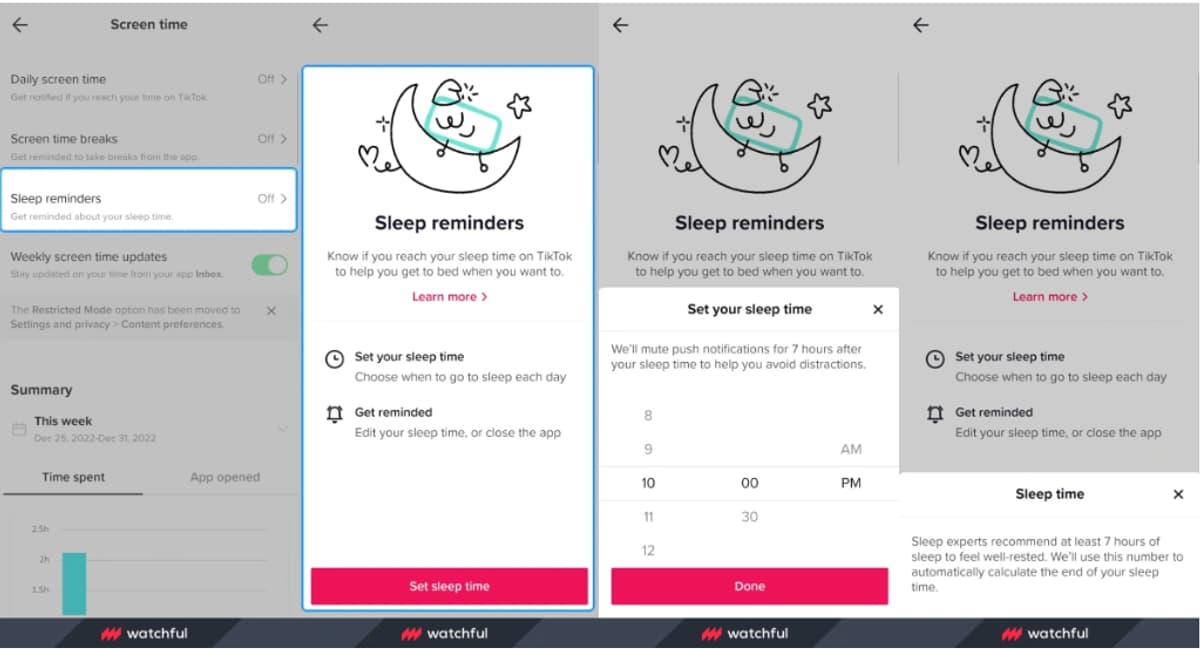 TikTok has already implemented night tools for teenagers. Users aged 13-15 do not receive notifications after 21:00, and users aged 16-17 do not receive notifications after 22:00. "We want to help our young users develop positive and responsible digital experiences," TikTok said. The application now provides tools to help manage screen time: the user can set a maximum usage time or mute notifications according to the daily screen time in the application.
Silent mode for Instagram
In the same model, Instagram launched this function on January 19. As with silent mode, users can set times when they don't want to receive notifications. Instagram also automatically alerts people who send messages explaining that the user is unavailable. The application then prepares a summary of the missed notifications.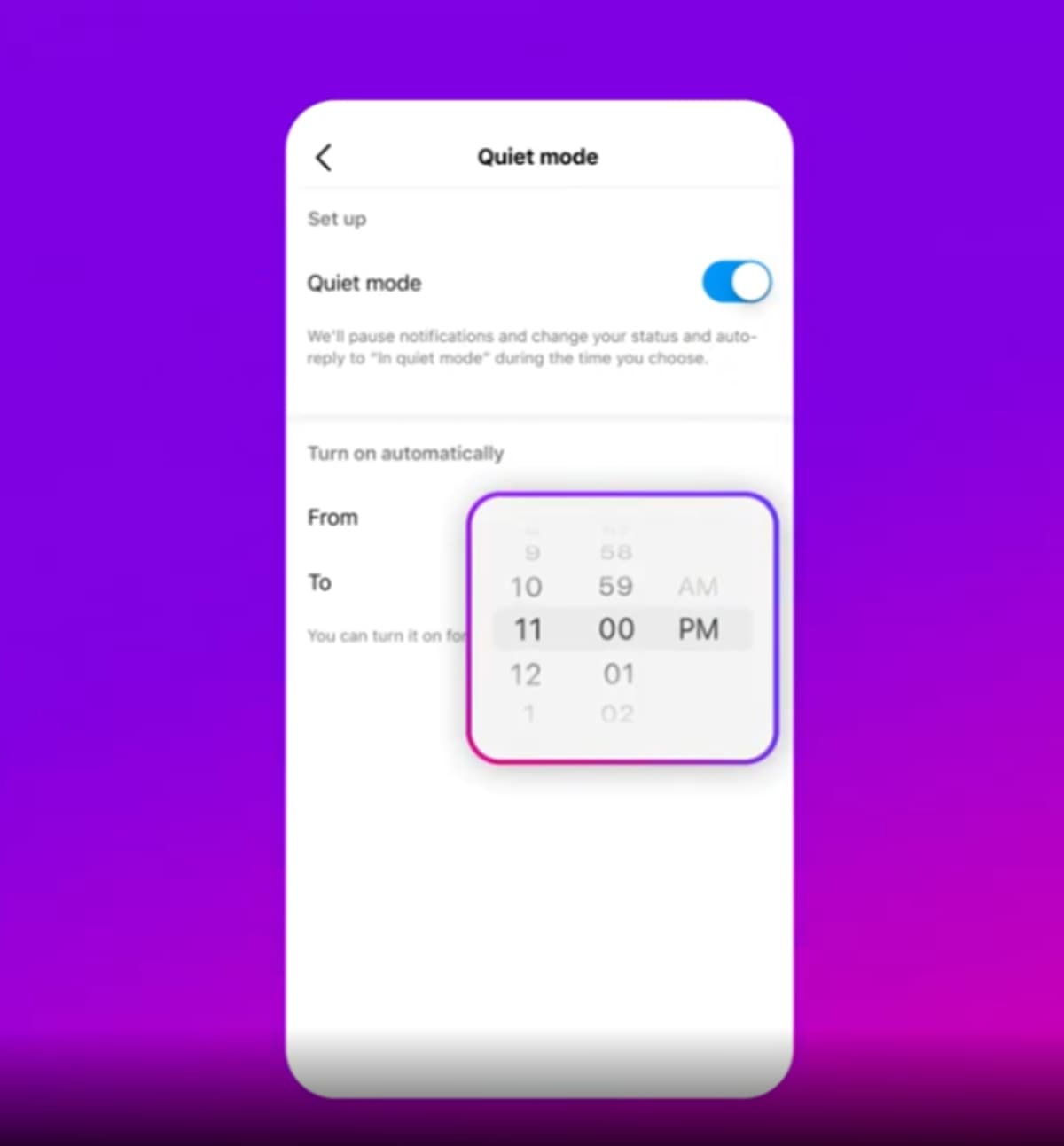 The option is not yet available in France, but in the US, UK, Ireland, Canada, Australia and New Zealand.
Tech&Co Armelle Rancillac, neuroscience researcher and sleep specialist at Inserm, emphasizes "assistance, which is a first step and should be encouraged, but is still timid." He admits that the platforms are finally waking up to the problem. "The application should be stopped completely, especially before going to bed," he advises.
to enforce rules
When the user scrolls the screen endlessly, he no longer has a sense of time, and falling asleep requires a certain ritual. "You have to prepare your body for sleep," explains the researcher. Therefore, the high light intensity and rather loud sound of TikTok videos do not promote peaceful sleep.
The brain needs to interrupt its daytime activities, and social media is one of them. The body also needs regular sleep. It is absolutely necessary to avoid any ringtones or turning on the screen at night, as this leads to micro-awakening and sleep fragmentation.
To overcome this addiction to bedtime apps, Armelle Rancillac offers some tips. "Put your phone down half an hour or even an hour before bed, set a setting that filters out the blue light on your screen, turn down the volume when you're watching videos, and put your phone on airplane mode, especially at night."
The researcher especially mentions the consequences of these experiments on teenagers. Risks associated with lack of sleep: reduced attention, memory and immune defense. "Very often, teenagers can bypass the restrictions imposed by their parents. Instead, it is necessary to encourage dialogue, explain the consequences to them and allow them to regulate themselves," advises the expert.
For the top level
For those who can't adjust themselves, iPhone and Android offer settings to help reduce time spent on the phone. It is indeed possible to lock apps on iPhone with a passcode. To configure this feature, you need to go to the "screen time" option, then select "app limits", choose a code and set the duration for each application. The code will unlock the app even if it has expired.
On top of it android device, the function can be found in the settings under the "Digital well-being and parental control" tab. By touching the graph, the user can determine the length of time spent on each program. When the limit is reached, the application is closed and its icon is dimmed. There is no code to activate the unlock, you need to remove the app timer.
An arrangement that seems necessary since the French spend about 32 hours a week on screens.