Batlles justifies the changes he made at the end of the meeting!
At the end of this brutal defeat, which was accepted in the last moments of the match, the various players of the match presented themselves in front of the microphone of BeIN Sports: Jodel Dossou, Ibrahim Sissoko and Olivier Guégan for the Sochaux side, Victor Lobry and Laurent Batlles for the Stephanois side.
Dossou is happy about his 1st goal and his 1st match in yellow and blue
Jodel Dossou: "It was very difficult because tonight we were playing a very, very good Saint-Etienne team. We had to win tonight. The head coach talked to us a lot. I'm new, my integration is going very well. »
According to the purpose: "It's always nice because I'm from Clermont, so it's always nice to score against St. Etienne. We don't forget the derby. Thank you very much for this atmosphere and everything, I am very happy to be here. »
Sisko: "We wanted to come here and start again"
Ibrahim Sissoko, goal scorer: " The coach asked me to be decisive. I was tonight because it could fall on someone else. But above all, it's a group success and we're just here for that win. »
"3 defeats, 3 defeats, weighed us down. We wanted to come here and start again. It's over. Everything is better for us. »
"When we're good in the head and good physically, we can handle anything. And tonight we were strong. »
Gueguan: "Big clubs have the ability to apply pressure on the break"
Olivier Guégan: "JI think we are having a very interesting match. We were more interested in many areas. Big clubs also have the ability to apply such pressure after the break: I don't think there is a penalty. I would like to see the action again. But more than that, I loved the conquering state of mind we liberated. Although we were behind in the score, we stopped. The impact of the returning players has been very good for us, but I praise the spirit of my players tonight. They were great. »
" We lost against Caen last weekend and it's true, we got revenge, we wanted to show what we're worth, to finish this series… We were impatient to fear the win and what we went looking for is even better. boldly and this is important »
Also read: ? Yvann Machon is overloading ASSE and its supporters!
Lobby: "There are 2 bad news today"
Victor Lobry : "I think we have gone too far back. We sought them on high as we endeavored to return. And the lead that let us down made us lose tonight. »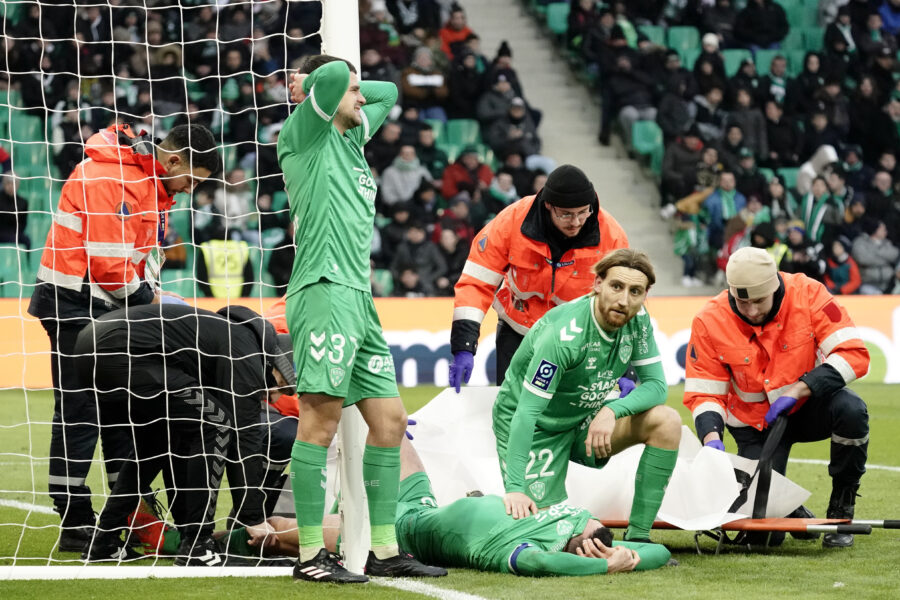 On Briancho's injury: "It doesn't help either; because when you see your defender making an effort and opening his leg like that… Then you go back a little bit, it's not the same. This is bad. There are 2 bad news today. »
Laurent Batles: "I was very disappointed tonight"
Laurent Batlles About Anthony Briancon: "He is with the nurses, he is going to the hospital. I think there will be a lot of highlights and we'll see how it develops. »
"Frankly, both sides could have deserved a draw in the whole game. We scored quite quickly in the 1st half and despite everything we stayed in the match, created a few chances. We came back very well in the second half, we managed to score twice. After 2 goals, they created one or two dangerous chances, but they didn't let them. But in the end, I regret that I scored in direct play, which is perhaps the easiest to defend. We need to be more calm there, especially with only 4/5 minutes left and we will be playing against. »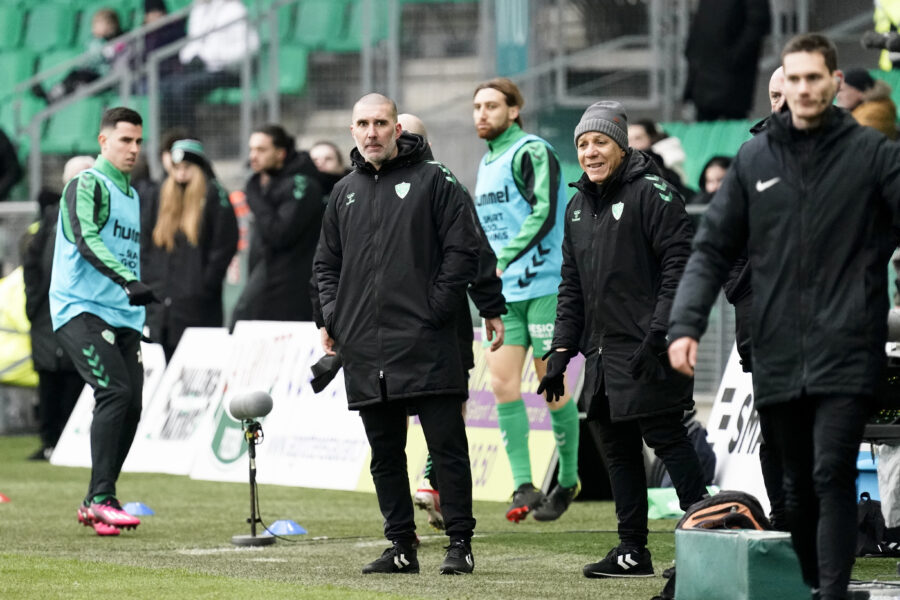 "Of course, this is unfortunate for everyone, for the club, for the fans, for us. I'm very disappointed that we didn't continue our unbeaten streak tonight because I think we had the ability to do that. »
On regret at the end of the match: "Well, no, we didn't back down because otherwise we wouldn't have taken the targets we did. There were also players who needed to breathe because they had just arrived. There were others where he was he had to deal with the game on Tuesday. But with only 5 minutes to go, it's hard to concede goals like this behind us, where we need to settle down better. »
?? #ASSEFCSM
⚽ Laurent Battlès: "The draw would have been deserved by both sides" pic.twitter.com/98oEqt3YQI

— beIN SPORTS (@beinsports_FR) January 28, 2023