The UN warns that global economic growth will slow to 1.9% in 2023
According to this report, the COVID-19 pandemic, the war in Ukraine and the resulting food and energy crises, spiraling inflation, worsening debt, as well as climate emergencies are mutually reinforcing and destabilizing factors. In 2022, the global economy is expected to contract from 3% in 2022 to 1.9% in 2023, leading to a slowdown in global manufacturing growth.
"Now is not the time for short-term thinking or ill-advised fiscal austerity that exacerbates inequality, increases suffering and threatens the achievement of the Sustainable Development Goals. We are living in an unprecedented time, which calls for unprecedented action," said UN Secretary-General Antonio Guterres.
"This activity includes a complex of transformational actions for the benefit of the SDGs created by the collective and joint efforts of all stakeholders," he said.
The report points to a bleak and uncertain short-term economic outlook. Global growth is expected to pick up moderately to 2.7% in 2024, when some negative trends begin to subside. However, this recovery will be highly dependent on the pace and consistency of monetary tightening, the development and outcome of the war in Ukraine, as well as possible subsequent supply chain disruptions.
As the 2023 SDG Summit in September marks the halfway point in the United States' implementation of the Sustainable Development Agenda, the gloomy global economic landscape also threatens the achievement of all 17 Sustainable Development Goals (SDGs). horizon 2030.
Gloomy economic outlook for developed and developing economies
The current recession, amid high inflation, aggressive monetary tightening and growing uncertainties, has slowed economic recovery from the COVID-19 crisis, putting several countries (both developed and developing) at risk of recession in 2023. Azerbaijan's growth rate has weakened significantly in 2022, the United States, the European Union and other developed economies, which has had a negative impact on the rest of the world in many ways. The global economy.
Tightening global financial conditions, combined with a strong dollar, have increased fiscal and debt vulnerability in developing countries.
Since the end of 2021, more than 85% of central banks around the world have tightened monetary policy and consistently raised interest rates to contain inflationary pressures and avoid a recession.
Global inflation, which reached a multi-decade high of around 9% in 2022, is expected to moderate but remain high at 6.5% in 2023.
Weaker job recovery and rising poverty rates
Most developing countries experienced relatively slow job recovery in 2022 and continue to face severe job shortages. The disproportionate job losses experienced by women in the early stages of the pandemic have not been fully compensated, with improvements largely coming from the recovery of informal jobs.
"The most affected by the current crises are the most vulnerable, but they are often not responsible for them. The global community must redouble its collective efforts to end human suffering and promote an inclusive and sustainable future for all," said Li Junhua, UN Under-Secretary-General for Economic and Social Affairs.
Slowing growth, combined with high inflation and rising debt fragility, threaten to further undermine hard-won sustainable development outcomes and exacerbate the negative effects of crises, the report notes.
Already in 2022, the number of people facing acute food shortages has more than doubled to nearly 350 million compared to 2019. In addition to hampering efforts to eradicate poverty, prolonged economic weakness and slower income growth will limit countries' ability to invest more broadly in the Sustainable Development Goals.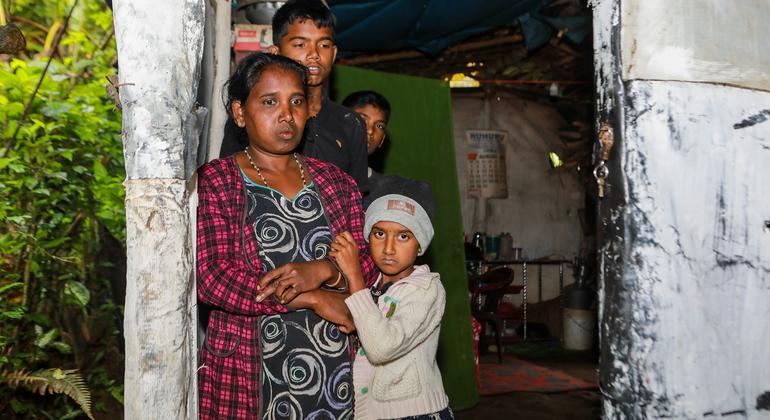 To strengthen international cooperation and social protection systems
The report urges governments to avoid imposing austerity that will stifle growth and disproportionately harm the most vulnerable groups, undermine progress on gender equality and hinder intergenerational development prospects.
They are advised to redistribute public spending and reprioritize through direct policy interventions that will create jobs and accelerate growth.
According to the report, social protection systems should be strengthened by continuing to support them through targeted and temporary subsidies, cash transfers and reductions in utility bills, which could be complemented by reductions in consumption taxes or customs duties.
Strategic public investments in education, health, digital infrastructure, new technologies, climate change mitigation and adaptation can deliver large social returns, accelerate productivity growth and strengthen resilience to economic, social and environmental shocks.
Additional financing needs of the SDGs in developing countries vary by source, but are estimated at several trillion dollars per year.
As the report recommends, "There is an urgent need to strengthen international commitments to expand access to emergency financial assistance, restructure and reduce debt burdens in developing countries, and increase financing for the Sustainable Development Goals."