Galaxy S23 is more expensive than its predecessors, Netflix expects to lose subscribers, this week's summary
Samsung plans to raise smartphone prices, Netflix's anti-sharing measures could scare off subscribers, iPhone 15 Pro Max debuts in first concept, this week's recap.
While Samsung decided to raise the prices of the S23 range, a designer gives us the first concept of what the iPhone 15 Pro Max could look like. This week, Netflix CEO admits he fears multiple departures following anti-sharing measures, and TorrentFreak experts look at the many IPTV sites that could be shut down this year thanks to ACE.
ACE makes life difficult for illegal streaming
ACE (Alliance for Creativity and Entertainment) continues its fight against digital piracy, and the methods used by this corporation seem to be particularly effective. Indeed, according to TorrentFreak experts, many illegal streaming sites may be shut down in 2023.
Read: IPTV: the fight against illegal broadcasting is intensifying, dozens of sites will be closed in 2023
iPhone 15 Pro Max review
Designer Antonio de Rosa used a lot of leaks and rumors about the iPhone 15 Pro Max to create the first concept of the upcoming smartphone. The designer has created a particularly convincing 3D video of what the future Apple flagship might look like. Feel free to check out our news to find out the result.
Read: iPhone 15 Pro Max: discover this concept that predicts what the smartphone will look like
A Tesla driver tries to fill his car with gas
It was the RED Delta channel that posted a video of a driver who didn't know about his car on their YouTube page. Indeed, the young woman and her friend tried to find the tank of the car to fill up with gas. Despite the man behind the camera's explanations, the two Americans don't seem to believe him and insist on pouring gasoline under the Model 3's front hood.
Read: Tesla: Making sure the Model 3 is a thermal car, it tries to gas up
All Galaxy S23 prices may increase
According to famous leaker @billbil-kun, Samsung has unfortunately planned to increase the price of its smartphones. Indeed, the prices of all models of the S23 series have been announced and they are more expensive than their predecessors. In France, the standard model will go on sale from 959 euros, the Galaxy S23+ from 1219 euros, and the S23 Ultra model from 1419 euros. Visit our newsletter to find out all the new prices.
Read: Galaxy S23: all prices in euros, Samsung to raise prices in France!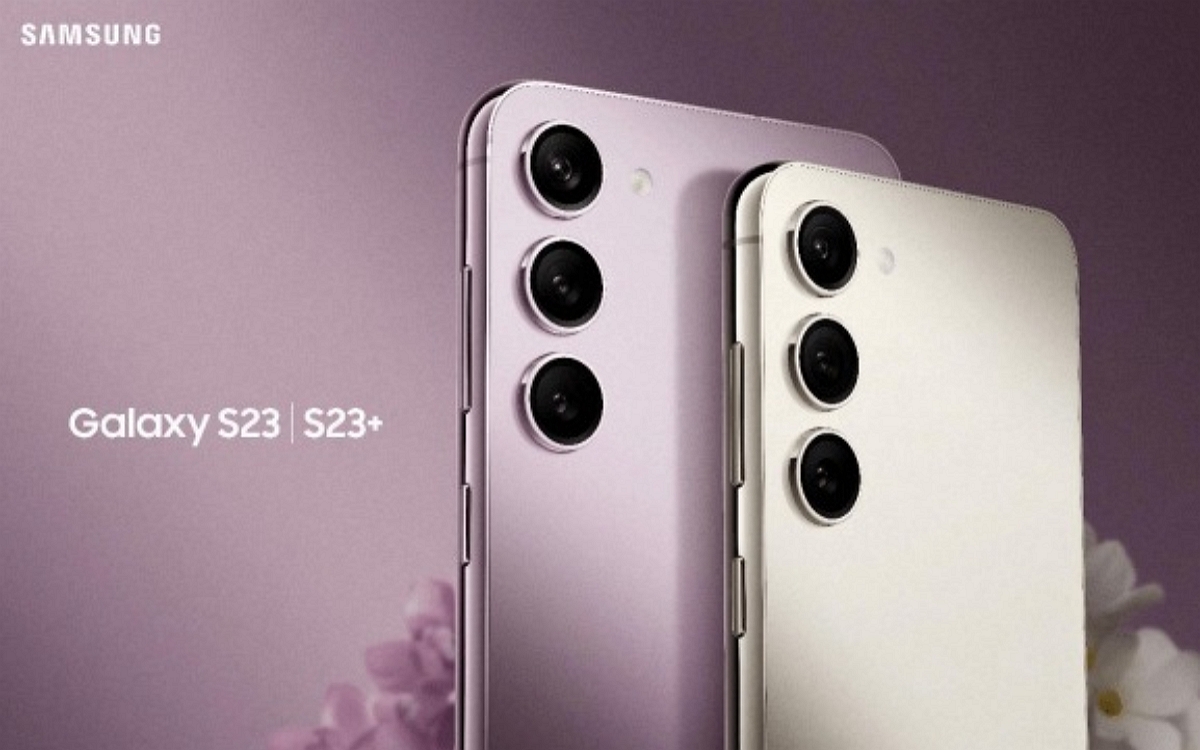 Anti-sharing measures: Will Netflix soon lose subscribers?
Netflix's new CEO used an interview with Variety to confirm that the service could soon lose a lot of subscribers. Indeed, the end of account sharing will come in the first quarter of 2023 and may encourage many users to leave the platform. Greg Peters admits he's waiting "traveling wave in reaction".
Read: Netflix: the end of account sharing is near, the service fears a huge loss of subscribers
Our tests of the week
Lapierre E-Urban 6.5: almost the perfect electric bike
If you're on the budget for a high-end electric bike, the Lapierre E-Urban 6.5 might be of interest to you. Its Bosch motor is powerful and we appreciate its great autonomy thanks to its 500 Wh battery. Aside from a somewhat limited transmission and a headlight that deserves to be more powerful, this is a particularly attractive and comfortable urban electric bike.
Read: Lapierre E-Urban 6.5 review: an electric bike that combines elegance and sophistication
Vivo IQOO 11: this smartphone combines power and autonomy
Vivo offers here a smartphone with mechanical sports design that combines power thanks to Snapdragon 8 Gen 2 and good autonomy, except when you use very greedy games. It is equipped with Samsung's latest AMOLED display, a next-generation display with exceptional colorimetry. We regret that the Vivo IQOO 11 is not available in France.
Read: Vivo IQOO 11 review: this Snapdragon 8 Gen 2 smartphone is a racing beast
Xiaomi Mix Fold 2: a folding smartphone with a beautiful design
Xiaomi is taking on Samsung with its new foldable smartphone, the Mix Fold 2. We love its particularly slim and elegant design, which makes it a pleasure to look at and handle. The device's two OLED screens offer a nice contrast. The Qualcomm Snapdragon 8+ Gen 1 processor provides plenty of power. Please note that the software part is not available for us yet as it is only for the Chinese market.
Read: Getting started with Xiaomi Mix Fold 2: the future of the folding smartphone?
Roborock Dyad Pro: a particularly effective mop
The Roborock Dyad Pro impressed us with its build quality, cleaning efficiency, battery life, and maneuverability. It is very practical and can go very close to the walls and its microfiber rolls dry quickly. Be careful, the self-cleaning is noisy, the DirTect Smart Senso technology can still be improved on uneven floors, and the "official" detergent is still a bit expensive.
Read: Roborock Dyad Pro review: connected and ultra-efficient mop