Cycling across Africa to raise climate awareness
has been published16/01/2023hour14:30
Alizee, 26, is a young woman from Toulouse who has just graduated from law school. A young woman decided to take on the challenge of traveling 10,000 km across East Africa to meet actors of the circular economy and ecological transition to raise climate awareness.
Despite her young age, Alizee has already "taken it". Travel is an excuse for meetings and awareness. To support his activities, he created the association "Riding 4 Climate Change" with headquarters in Toulouse.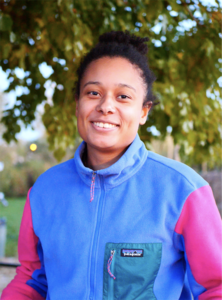 April 2023, big start!
On April 15, Alizee will embark on a six-month trip to meet eleven circular economy players on the African continent. So many encounters and shared moments that will be the essence of the human adventure that he is about to experience and will capture in a documentary that will be broadcast upon his return.
The goal is to raise funds to fund the Warka Tower, which turns air into drinking water, as well as sports events with local associations in Rwanda and reaching Cape Town, South Africa.
The start will be given in Addis Ababa (Ethiopia) to reach Kenya, then Uganda, Rwanda and Burundi to Great Lakes Africa, Tanzania.
Then Zambia, Zimbabwe and Botswana will pass through the Namib desert and finish the race in Namibia. Finally, the last step: guide South Africa to reach Cape Town.
That's only 10,000 kilometers.
Do you want to support the project?
https://www.helloasso.com/associations/riding-4-climate-change/collectes/je-contribue-aux-10-000km-a-velo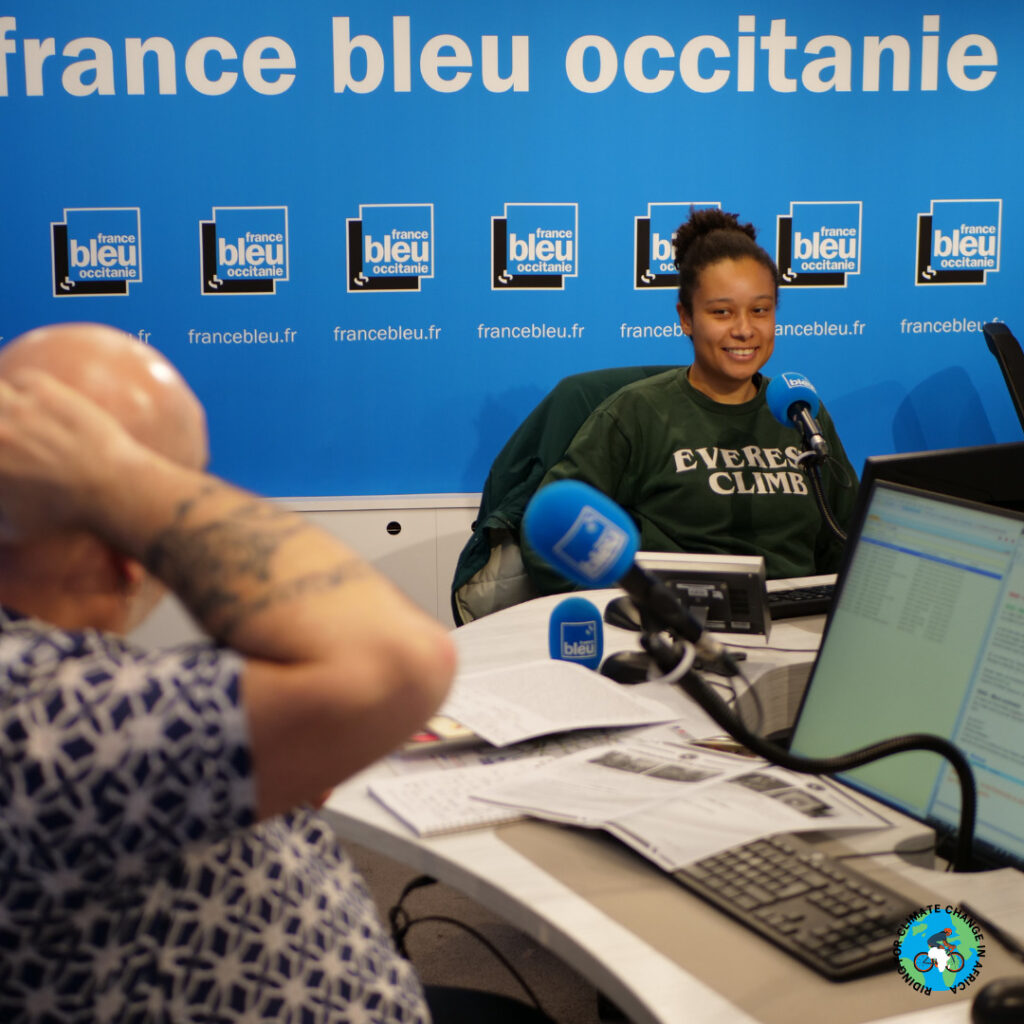 This project is so rich that we had to have a longer discussion with this adventurer.
Meet Alizée
You will embark on an ambitious project that will take you 10,000 km across Africa to meet circular economy players. How did this project begin?
This project was born in my mind while I was in Vietnam. When I graduated from law school and was waiting to be sworn in, I chose to go for a month to visit this country that I had always dreamed of. This first trip alone was great, but…it's a very polluted country.
I wanted to experience a great human and sports adventure away from all my usual places and my comfort zone for several months, even years. I saw a couple of travelers riding bicycles in Vietnam and I said to myself "Bingo! ».
I immediately thought about a long trip on a bicycle for several months. From there I had an idea why not take this long journey to challenge and educate on a topic so close to my heart. Ecological transition and circular economy.
Why Africa?
I know the African continent because my father is originally from Benin and Togo (West Africa). For some time I dreamed of visiting the Great Lakes countries of Africa. I chose to go east to Africa because of my focus on the ecological transition and the circular economy, and especially because these countries, like Rwanda, have proactive policies on sustainable development and the environment.
I work in the sphere of social and solidarity economy and I rarely hear about Africa, although there is a lot happening there and startups are gradually gaining investors' confidence and raising more and more funds.
You have chosen to ride a bike. Was the choice an obvious environmental, economic or sporting choice?
For me, the bike was first and foremost an open environmentalist. I didn't see myself making a very long trip traveling from one end of the planet to the other by plane. I also really like what "slow travel" brings.
By definition, on a bike, you go slower than in a car, you lie where others pass in two hours on the road, which is also the magic of cycling, you can better explore what surrounds us. On a bike, you don't choose everything and you are more connected to the environment (broadly, people, nature, etc.).
In my idea of ​​traveling for the climate, the bicycle seemed to me an ideal solution. I am very committed to zero-carbon mobility and would have more legitimacy when I go back; If I can cycle 10,000 km, the French can easily cycle to work.
Sports achievements come last. Of course it's a pitch against me, but I don't have a stopwatch, my idea is to take the time I need to travel and open up to the world to discover Africa.
By the way, how is your relationship with cycling? Do you have a history of traveling or long walks?
I have a travel history. At the age of 19, I hitchhiked from Denmark to Norway for two months in Scandinavia, at the age of 20 I backpacked in South America for three months, visited West Africa several times (Benin, Togo), visited Asia. lot (China many times, Thailand, South Korea and Vietnam by bike).
I also traveled 300 km from León to Santiago on the way to Santiago de Compostela two years ago.
On the other hand, I ride very little. When I was little, living in the countryside, it was a very practical form of transport, but growing up, I put my bike away. It's a great way to reconnect with the experience of cycling today!
During the visit, you will conduct humanitarian actions. What are they?
Actually, I'll make a few.
First, I will be cleaning the beaches of Watamu National Park with the Watamu Marine Association, which collects and transforms plastic waste in Kenya.
As in South Africa, I will organize two sports events (tournaments) with the delivery of equipment together with local associations in Rwanda.
In Zambia, I will build the Warka Tower (a tower that turns air into drinking water). This is the work of Arturo Vittori, which we already find in Africa or some Asian countries. This allows you to collect 100 liters of water per day.
Your journey will pass through schools. Is children's education and environmental awareness the key to a more peaceful future?
Of course, without this, this trip would not have had the same impact! It's important to educate and inform the masses about environmental issues, and I think my adventure is a fun way to do that.
In this regard, I am always looking for a class to collaborate with in France so that I can tell them about my expedition during the trip!
You started a cat to fund this project, where are you? You also have sponsors, who are they?
My sponsors are Arnaud Bike in Toulouse, who provide my bike, prepare it for me and also provide the bags. Laurent's teams responded directly to my first call and immediately believed in my project!
Then Cyclable France participates financially and also provides me with equipment (mainly clothing).
Finally, Mondovélo Montpellier gives me the rest of the equipment (goggles, helmet, GPS, etc.).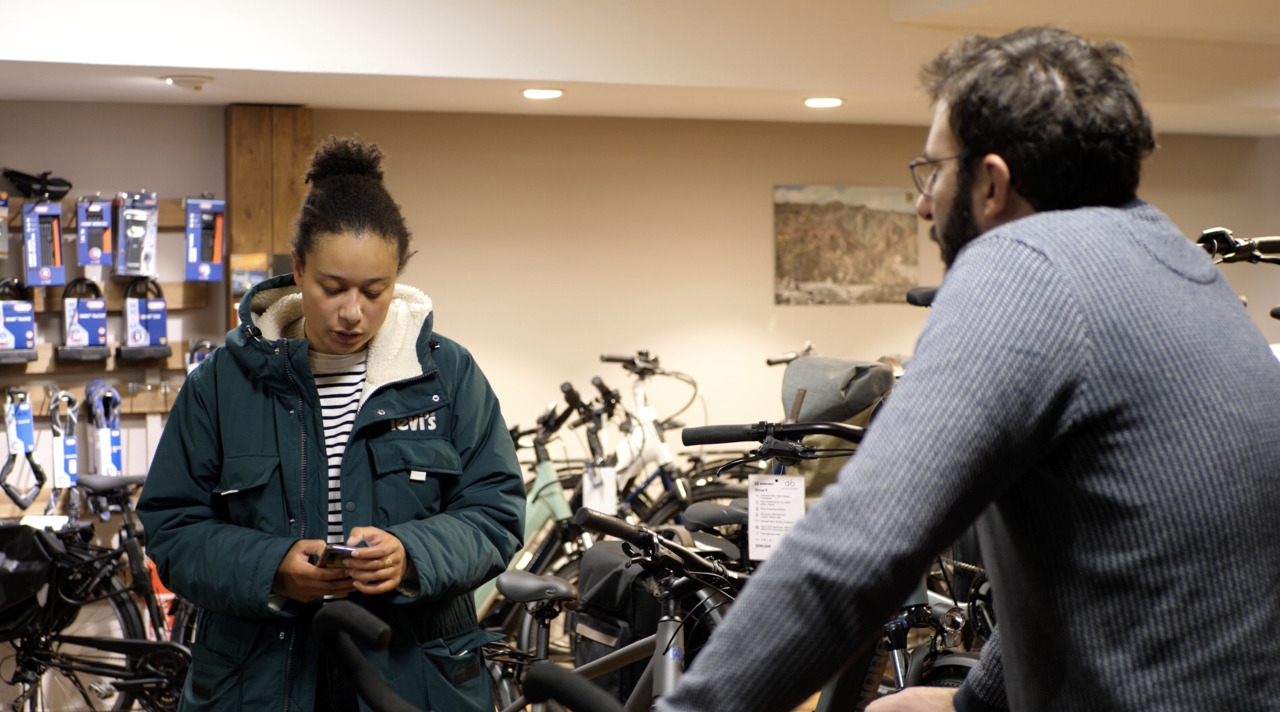 I am still in discussions with other partners, but I am still looking for business financing or private individuals.
Today the cat is 1,780 euros, and with a material donation of about 6,000 euros (I needed about 9,500 euros for the bike, bike equipment, video material and life on the site).
I spent 20,000 euros on the budget to implement my humanitarian actions. Any support would be appreciated and I plan to continue to receive support by sharing my encounters and adventures along the way!
You can support this movement by helping Alizee: https://www.helloasso.com/associations/riding-4-climate-change/collectes/je-contribue-aux-10-000km-a-velo
More information on the website https://www.riding4climatechange.com/
And on social media.
If you would like to connect with Alizee for a collaboration, her contact information is on the site. At the French Cycling Federation, we will support this project by providing media coverage throughout the trip.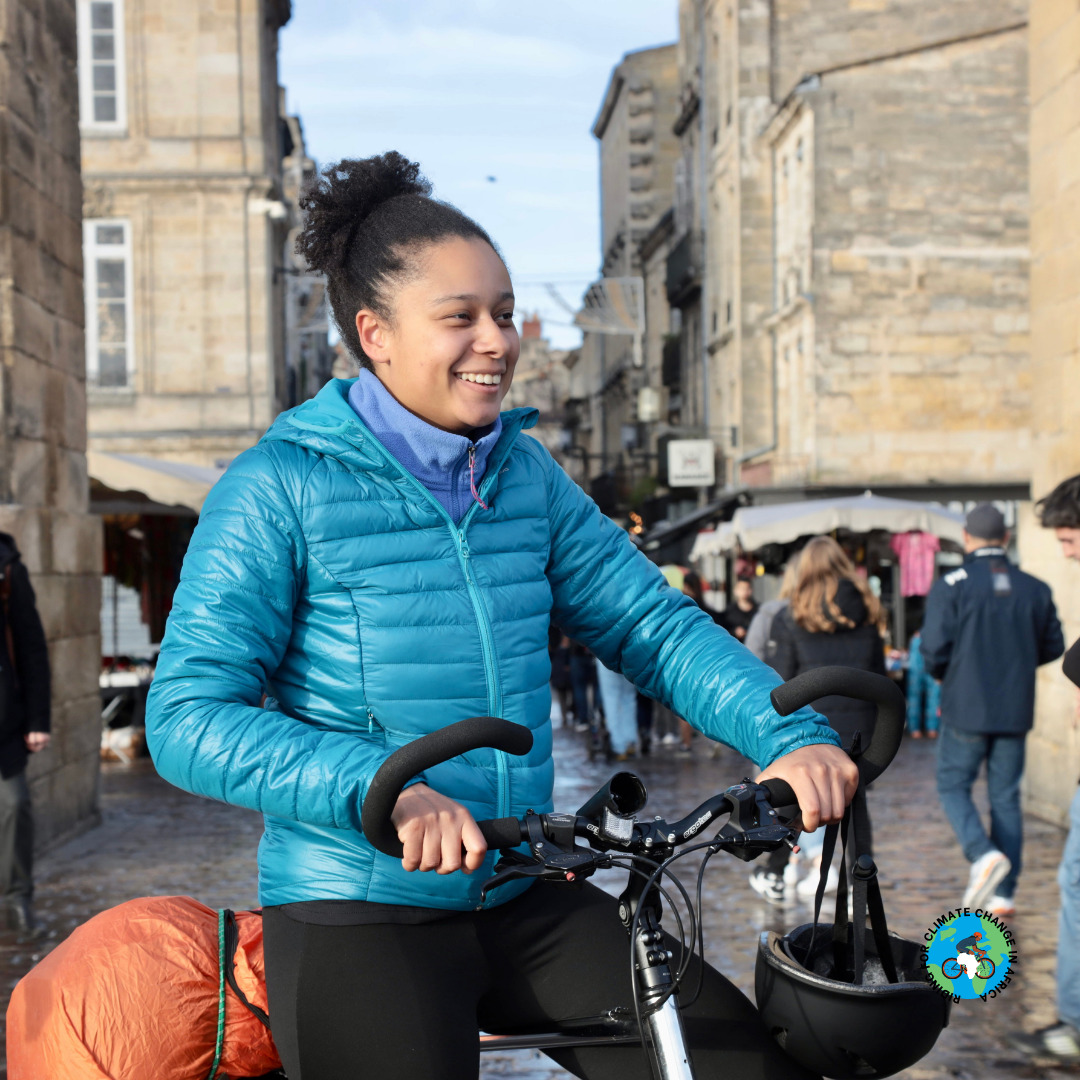 Text: Jean-Pierre Giorgi – Photos: Marie Montels – Stephane Duprat.